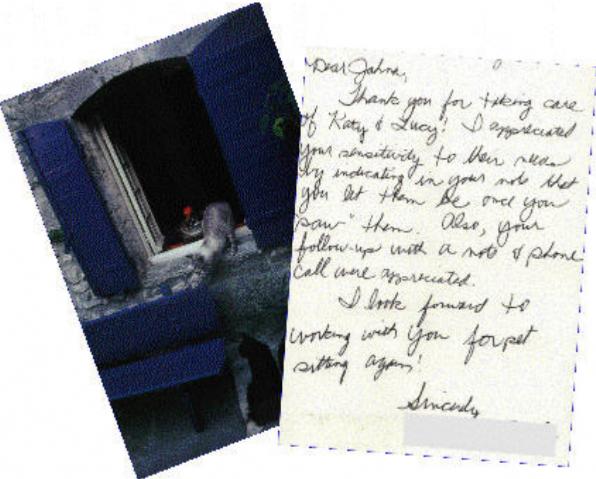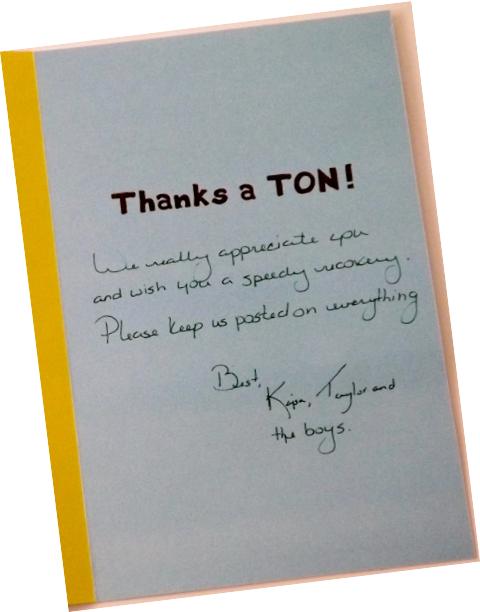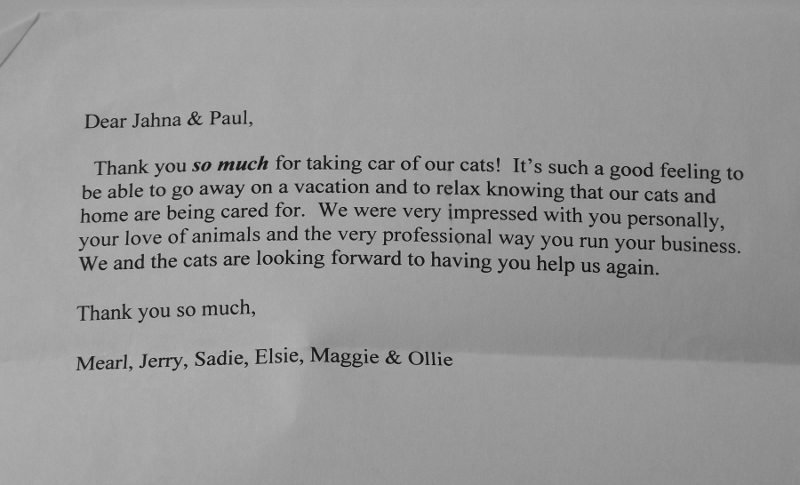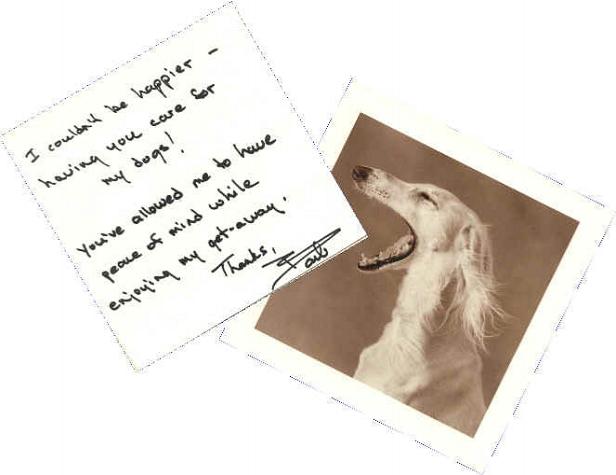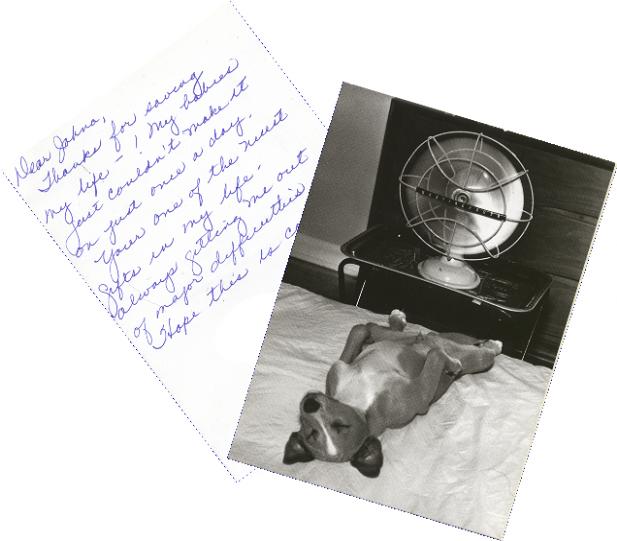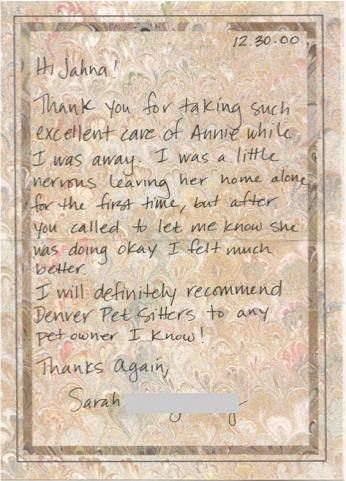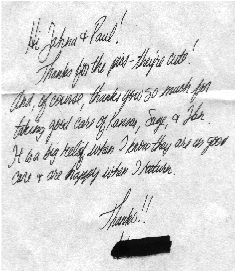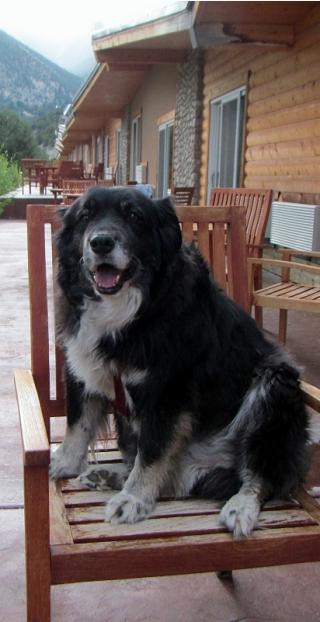 About Our Service
About Us
Pet Tips & Tricks
Guidelines For Hiring A Pet Sitter


Family Owned & Operated Since 1999





We have been fortunate to have some great
relationships with our customers over the years,
and they've been kind enough to say
Thank You.

As you can see from this page, we've kept all of the
Thank You cards that we've received over the years.
We've posted some of them here, we'll post more as time allows. Building this page was an emotional experience, these cards mean a lot to us.
Our customers have been very kind.

We are grateful to all of them for allowing us to spend time with their wonderful pets, and for making our "second life" business into more than we ever expected.
Thank you.

We look forward to many more years of
love, laughter and fun with the
amazing pets of Denver!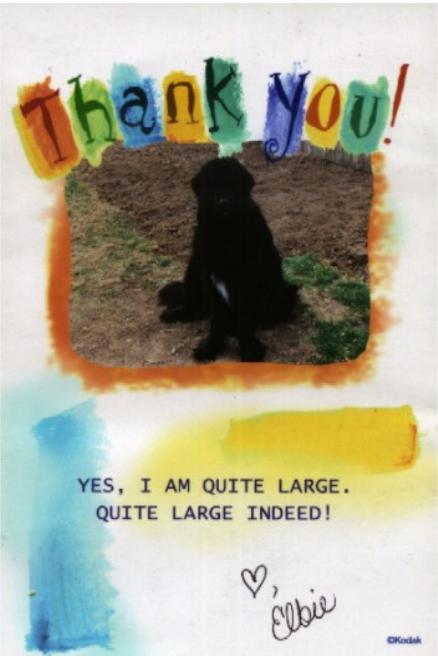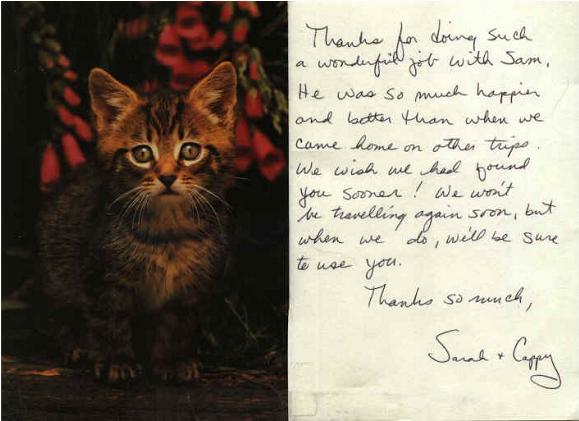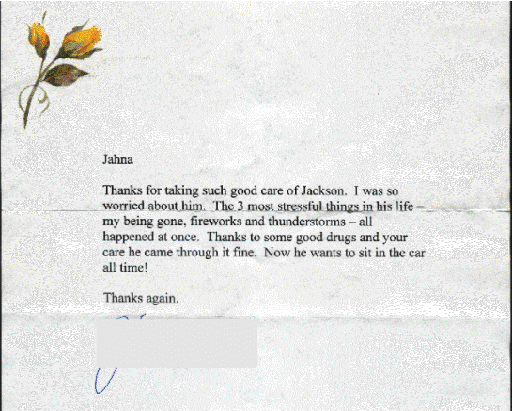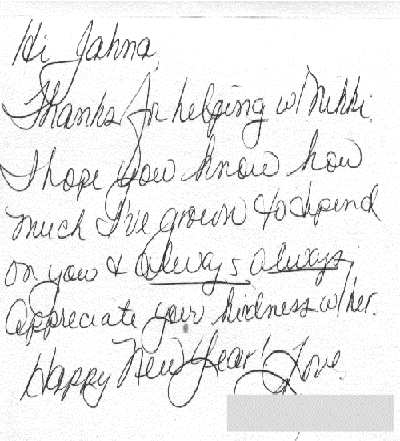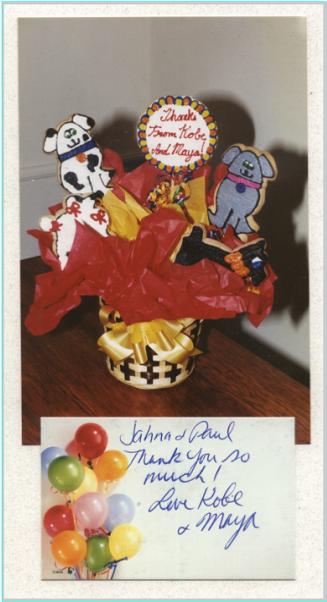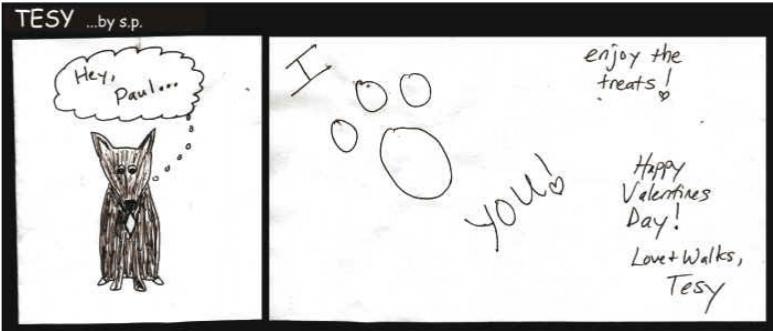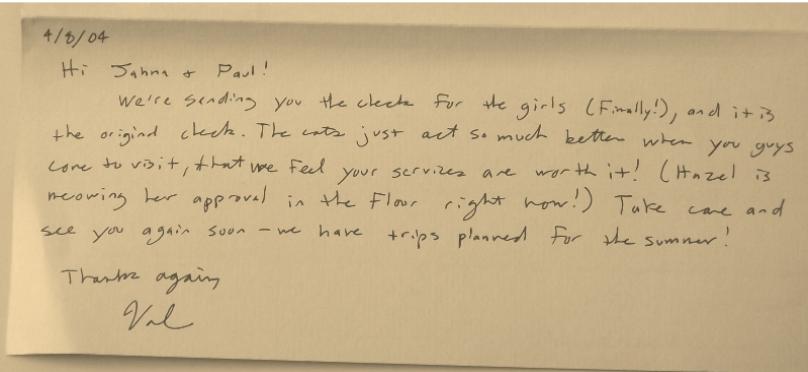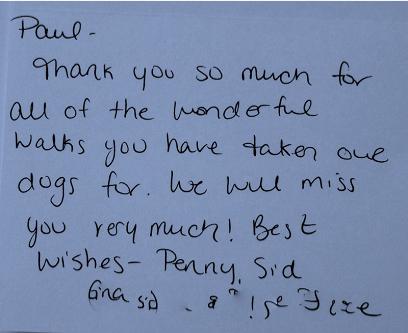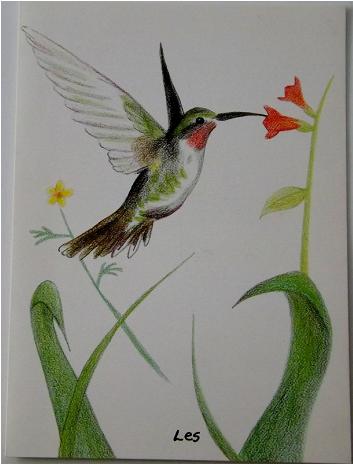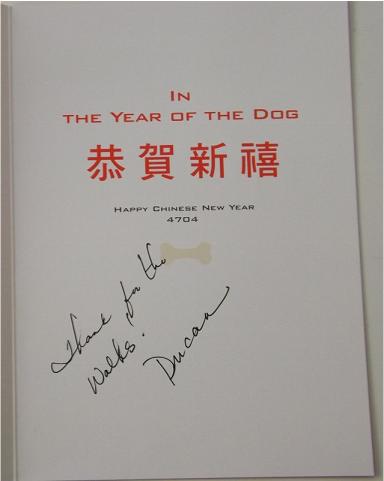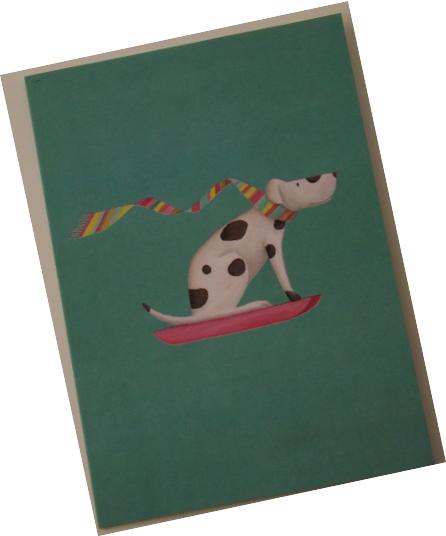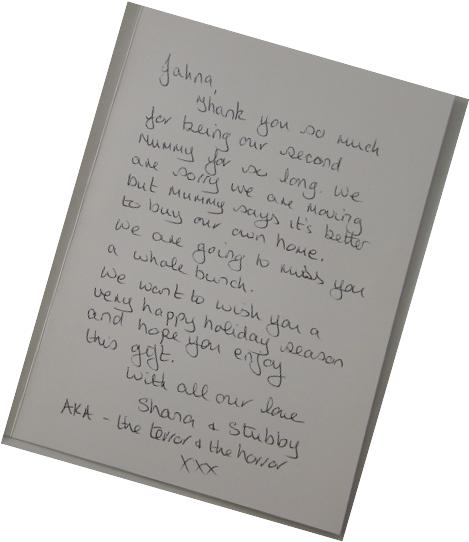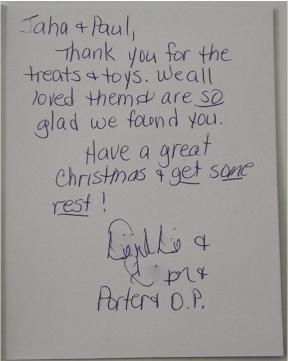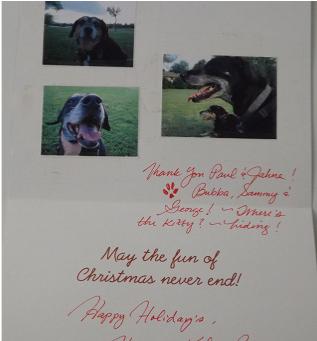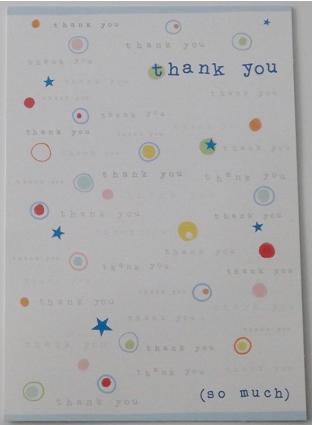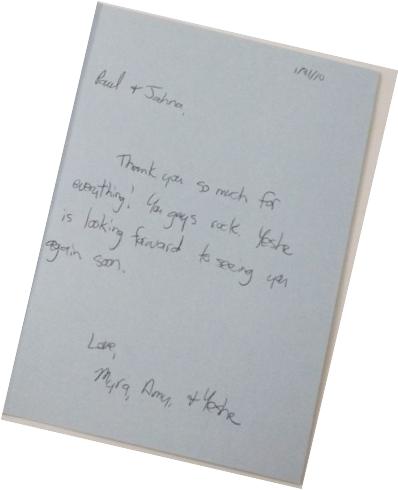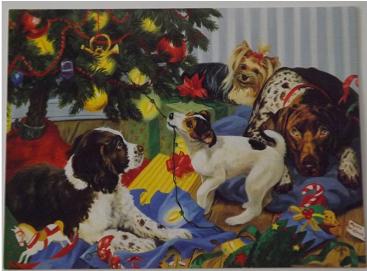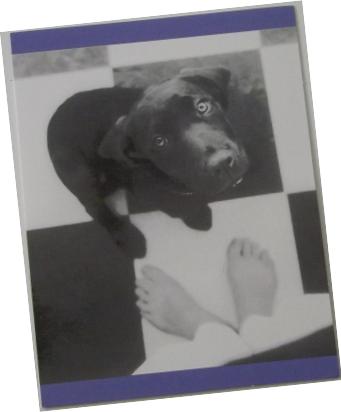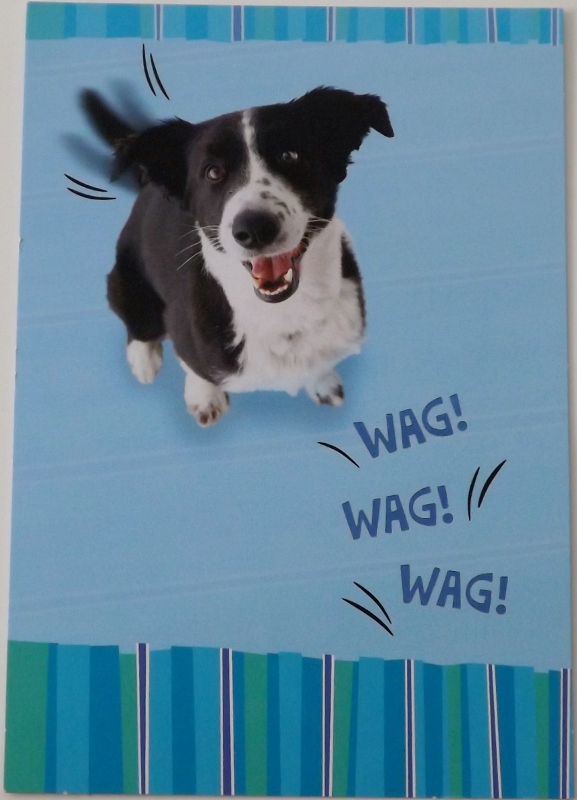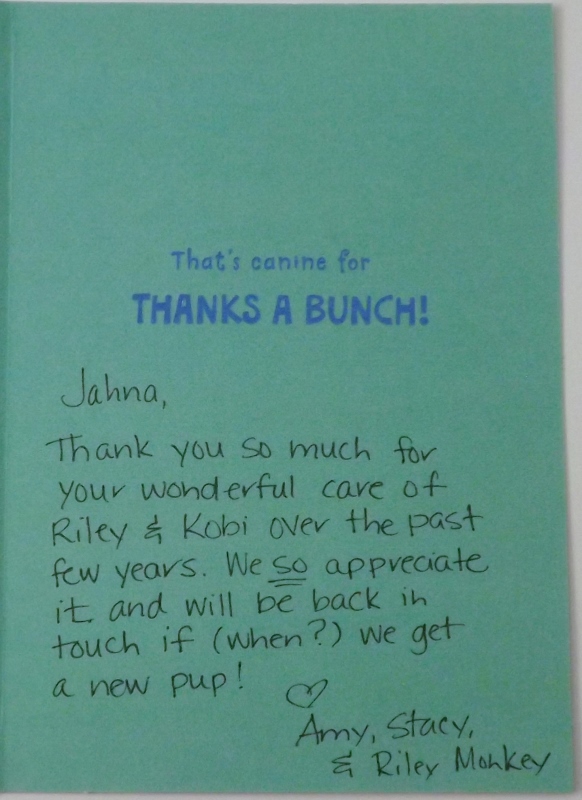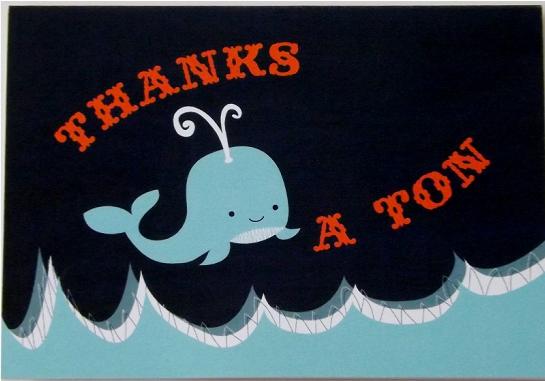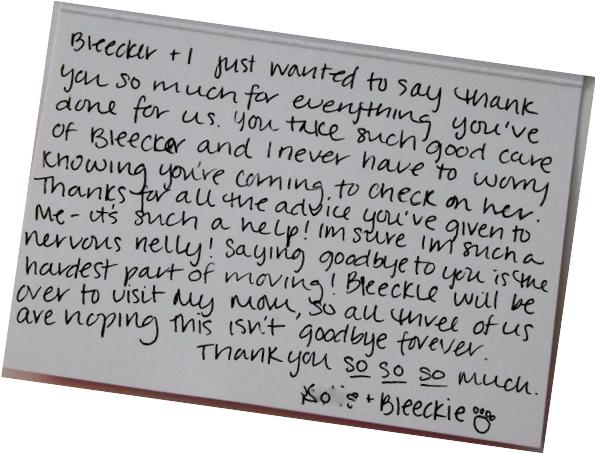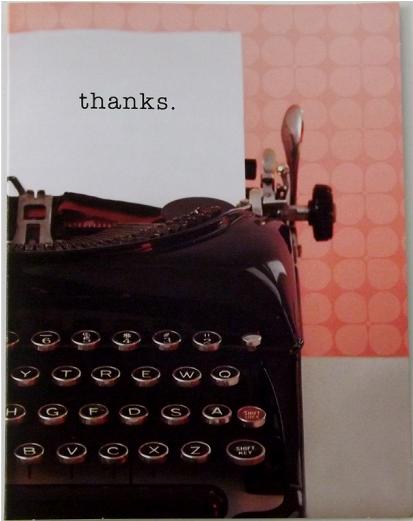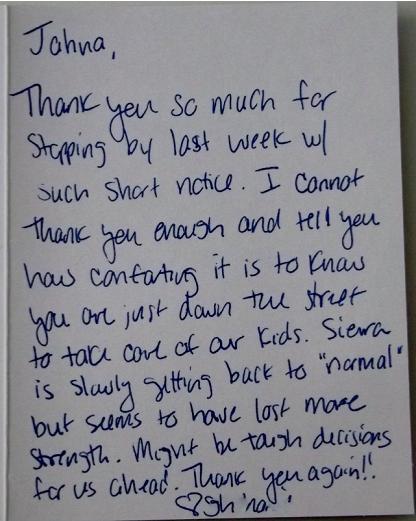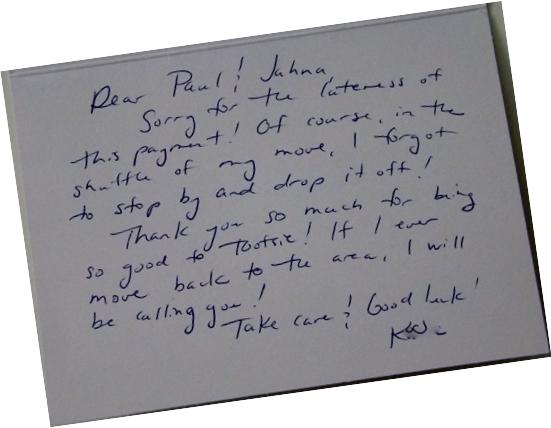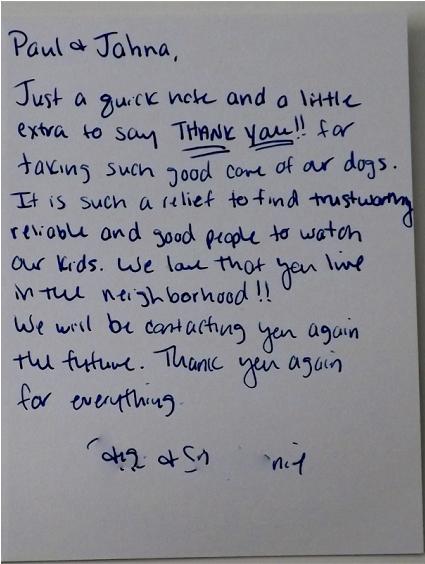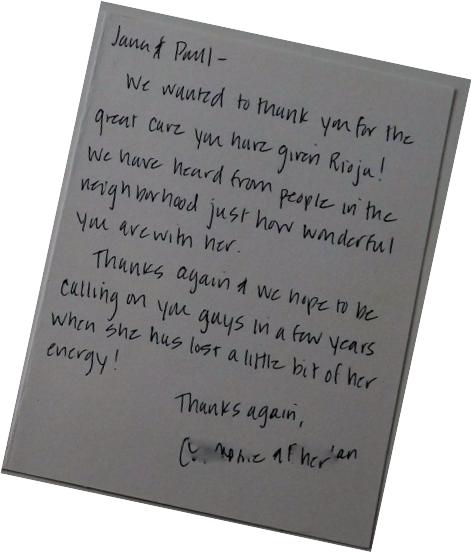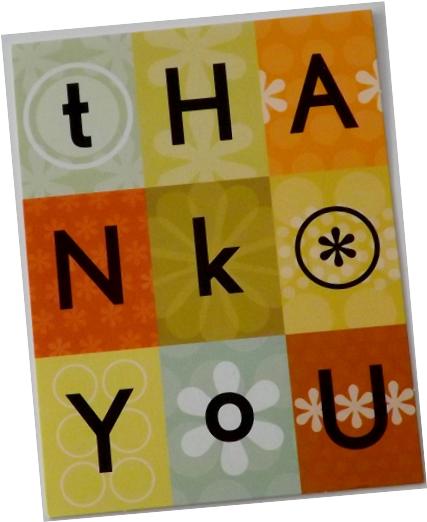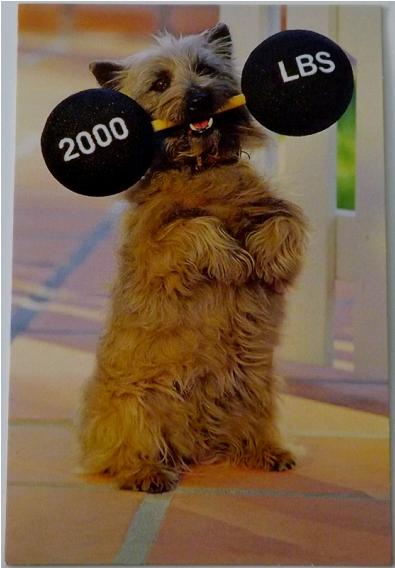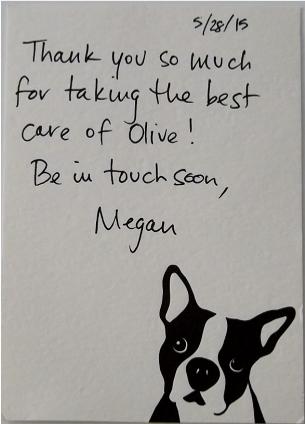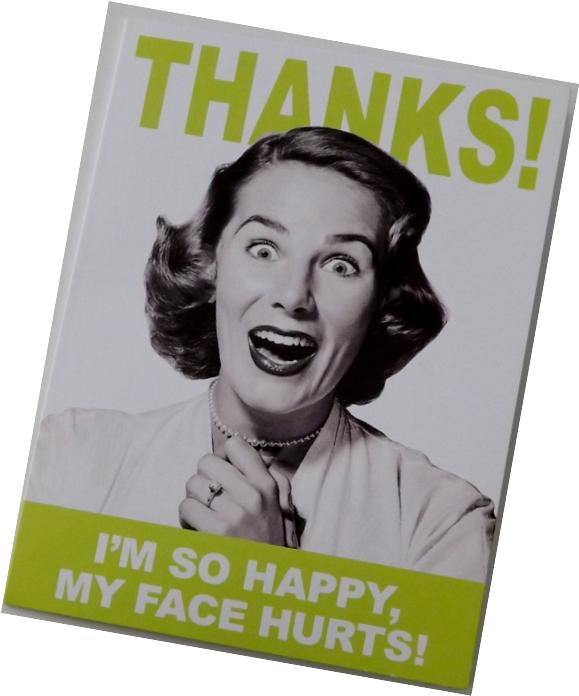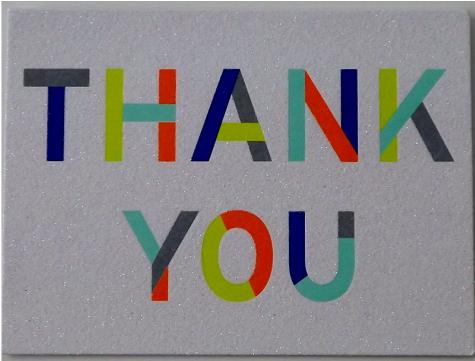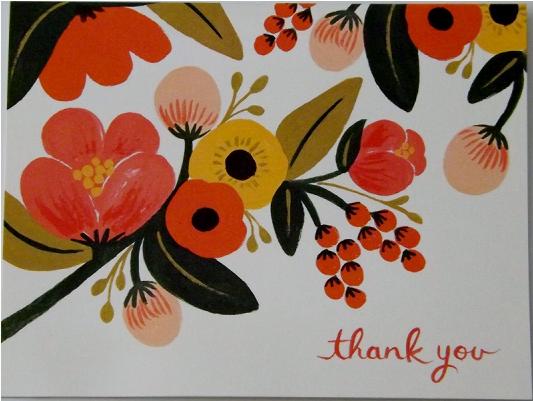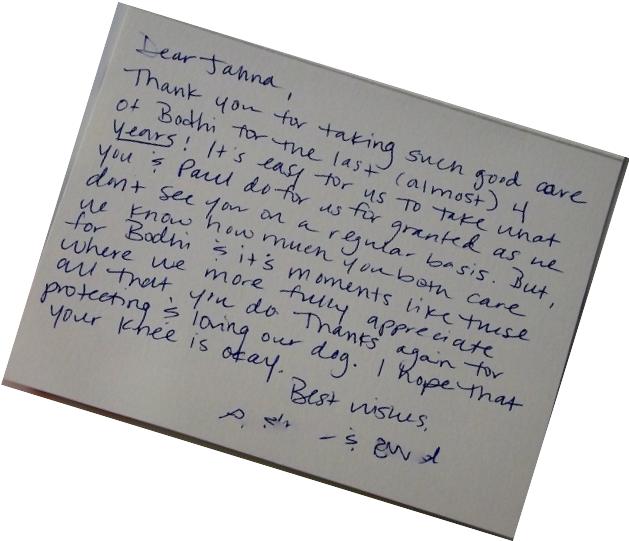 About Our Service
About Us
Pet Tips & Tricks
Guidelines For Hiring A Pet Sitter





We have a lot more of these and will continue to post them.
Thank you to all of our customers, and all of your wonderful pets!!